A Family owned and operated Eco-Lodge
Our mission in sharing our home and an authentic Costa Rican experience with our guests,
while respecting and celebrating the lush nature and jungle that surrounds us.
Years ago, abuelo Omar was passing through the small town of San Isidro and came upon a property for sale: a large patch of thick jungle forest, secluded from the highway, with lush and serene beauty; he saw his future home. A carpenter all his life, the first thing he built was his own house. This isn't just where we have chosen to work, this is where we choose to live ourselves.
Walking through his new land, he looked up into the boughs of a seventy year-old mango tree, and saw a challenge. He built twenty feet aloft in that tree Heliconias Nature Lodge's first and most premier room: the deluxe treehouse. Since then, seventeen more cabins have been built, all from the same hardwood and glass construction Omar used in his own home.
Throughout the process, our goal has stayed the same: build a place for us to share our incredible home with the world, while always respecting and celebrating the gorgeous jungle that brought us here. Whether you're sitting on your private balcony, swimming in our hot and cold thermal pools, touring our organic farm, or eating in our open-air restaurant, nature is all around you.
We welcome you to our home, and will work to make you comfortable as you stay with our family. As you check-in with tío, feel free to ask about tour recommendations. Come down our restaurant, and los hermanos will cook you a delicious dinner with fresh cocktails on the side. Tía is always happy to give make-overs in the salon. Our hijos are always running around playing soccer or swimming in the pool, and the can't wait to make friends with your children. You're bound to find Abuelo Omar passing through the restaurant at night, letting people try his secret honey-moonshine, and telling the story of Heliconias.
Welcome home, to our home. Welcome to Heliconias Nature Lodge.
People who are part of Heliconis Nature Lodge. They will make your stay at the Lodge a memorable vacation.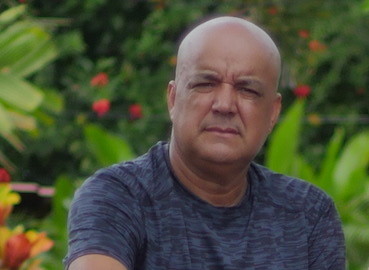 Omar
Owner
Ligia
Omar wife
Laura
Omar daughter
Alejandro
Omar son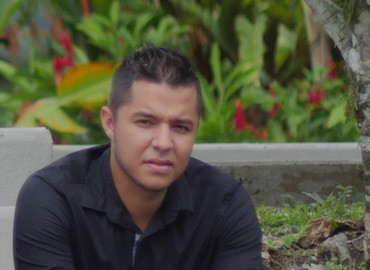 Alberth
Omar son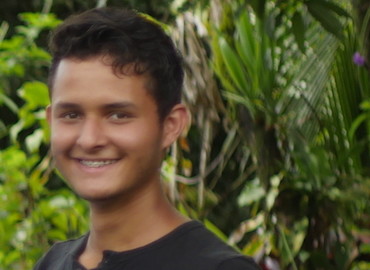 Brandon
Omar son
Oscar
Son in law
We work with the very best. We are proud of our partners, who work with us to deliver the best in bespoke travel
No request is too big or too small for our team. If it matters to you, it matters to us. Let us make your escape perfect.
We are a family from the area of Arenal, Costa Rica who in 2014 started a touristic project offering to our guests a family experience with an excellent customer service. Tours On-Site. Great tour options inside the lodge.
An incredible restaurant, gardens and a spectacular swimming pool are some of the facilities that our guests can enjoy at Heliconias Nature Lodge.